Of the many characters that weave their paths and get involved in romantic relationships within the two bo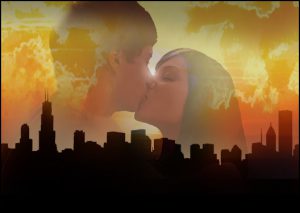 oks, many would argue that Mai and Jack's is the most interesting.
I am not sure that is true. Afterall, they met in an arranged setting planned by their friends, whereas the others met by accident and under unusual circumstances. Kelly and Catherine met in a magic bar, and Daniel and Su Ling met in the Queen's chambers of a tenth century palace.
That said, it is apparent that Mai and Jack fall in love at the first meeting, he a Chicago homeboy, and she and Vietnamese refugee. Who could imagine that their love for each other would be asked to withstand the determined agenda of an ambitious Asian dictator and risk even torture and death?